Sketch 4 Freedom
Four Freedoms Park Conservancy's 2018 "Sketch 4 Freedom" contest invites visitors of all skill levels to submit their sketches inspired by this year's theme: celebrating public space. Public spaces have the power to bring friends and neighbors together and connect them to their environment regardless of financial status. Sketch contest participants are encouraged to explore the meaning of public space and the various ways people use public space to enrich their lives.
All submissions must be initially developed onsite at Franklin D. Roosevelt Four Freedoms Park. Due to the sensitivity of the untreated granite at the Park, we ask that artists wishing to use paint, watercolor, charcoal, chalk, and other materials that might harm the porous granite, do so offsite after their initial visit to the memorial.
The contest will run through Sunday, September 30th, 2018. The winner will be announced in November 2018.
For full contest rules, visit the contest's Terms & Conditions here.
PRIZES
Three selected sketch-artists will receive gift cards for a 6-month subscription to SketchBox, a curated monthly art supply delivered directly to your door. In addition, the winner will receive a Four Freedoms Park swag bag, a signed copy of Freehand Drawing and Discovery: Urban Sketching and Concept Drawing for Designers, and a $300 gift certificate to Blick Art Materials.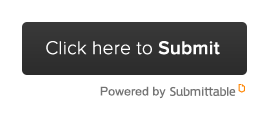 SELECTION COMMITTEE & PROCESS
SELECTION
The Sketch 4 Freedom Selection Committee selects the top five sketches, which will be displayed on www.fdrfoufreedomspark.org. The winner will be selected via a public online vote.
JURY
The Sketch 4 Freedom Selection Committee consists of the following art and architecture professionals:
Robert Balder, Executive Director Cornell University, College of AAP
Robert Balder is Executive Director of Cornell University's College of Architecture, Art, and Planning (AAP) in New York City. Serving in this capacity since April of 2011, he oversees the administration of academic programming and the development of special events for its three departments. In addition, he annually teaches courses on urban planning/design, as well as professional practice for urban planners.
Prior to joining Cornell AAP, he was a senior associate at Gensler, and co-practice leader for their global Planning and Urban Design group focusing on developing commercial, cultural, entertainment, and mixed-use projects both domestically and internationally. His professional experience includes: business development, project management, and sustainable land planning.
Robert also served as Executive Vice President for Real Estate Development at the New York City Economic Development Corporation (NYCEDC), where he directed a staff of 110 professionals whose mission was to redevelopment major city-owned assets; some notable projects included: Times Square Redevelopment at 42nd Street, Queens West Waterfront Redevelopment, East River Waterfront Master Plan, and the master planning of major and minor league baseball stadiums for the New York Yankees and New York Mets.
His education includes both a graduate and undergraduate degree from Cornell University, and is a member of Urban Land Institute (ULI), Society for College and University Planning (SCUP), and American Planning Association (APA), where he is the Co-Chair of the Waterfront Committee for the APA New York Metro Chapter.
Melanie Reim, Illustrator, Associate Dean for the School of Art and Design at Fashion Institute of Technology, Professor, Fulbright Scholar
Melanie Reim is an award-winning illustrator with a sketchbook never far from her side. She is the Associate Dean for the School of Art and Design at the Fashion Institute of Technology, where she also is a Professor of Illustration, teaching drawing and illustration to graduate students. Melanie is named as the 2018 Distinguished Educator in the Arts by the Society of Illustrators in NY, and is a Fulbright Scholar. An original Urban Sketchers correspondent, her visual journals have been the subject of articles published in Europe as well as Santo Domingo, the Dominican Republic. Her documentary work is part of the Air Force Art Collection in the Pentagon in Washington, DC and is featured in numerous books and articles about drawing and illustration. Her work has appears in solo and group exhibitions, in New York City as well as abroad.
James Richards, Artist, Author, Instructor at Urban Sketchers
James Richards, is an internationally recognized urban designer, author, artist, and educator based in Siesta Key, Florida. He is the author of the award-winning book Freehand Drawing and Discovery: Urban Sketching and Concept Drawing for Designers, and is a sketching instructor for the online learning company Craftsy. He is the co-founder of Townscape Inc., an urban design consultancy, and is a former professor of design and drawing at the University of Texas at Arlington. He serves as an Advisory Board member, blog correspondent and instructor for the international non-profit Urban Sketchers.
Jim has visited and drawn great urban places in 45 countries around the world. His work has been widely published, shown in group and solo exhibitions and seen on NBC Nightly News. His watercolor sketches of Cuban sites related to the writer Ernest Hemingway's life and work was the subject of his solo exhibition at the Nobel Prize-winning author's home (now a national museum) near Havana during the 2015 Havana Arts Biennial. He is a frequent keynote speaker for conferences and symposia; he travels globally to teach sketching workshops for students and professionals.
Megan Rispoli, Project Manager, Walter B. Melvin Architects, LLC
Megan Rispoli is a historic preservation specialist with Walter B. Melvin Architects, a firm that specializes in the restoration of historic buildings in and around New York City. At WBMA, she has served as Project Manager for the stabilization of the Smallpox Hospital ruin since 2015. Over the last three years, she has enjoyed countless hours on the southern tip of Roosevelt Island, taking in the views of the East River and the Manhattan and Queens skylines from within the ruin, Southpoint Park and Four Freedoms Park. Megan is a graduate of the University of Virginia (B. Architectural History) and Columbia University (M.S. Historic Preservation), and lives in Brooklyn.
This sketching contest is generously supported by SketchBox.